Private Label Packaging for Your Brand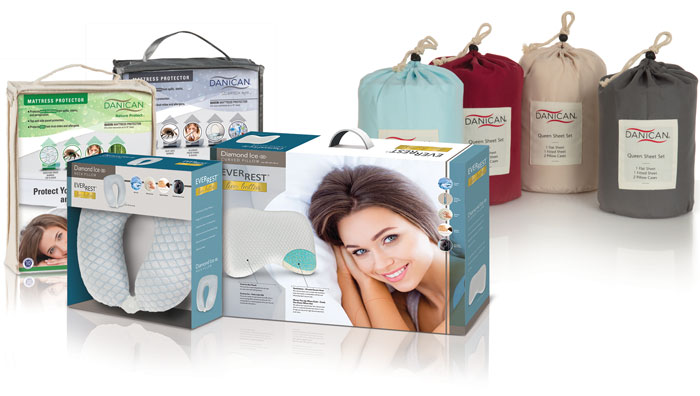 Packaging Customization – Helping You Think It Through
Packaging for impact is an essential step in making that first impression. Whether it is shopping for pillows on shelving in your store, selecting the right sheet set or receiving a new mattress by mail – the packaging tells a powerful story. Packaging moves product off the shelves with color, design and listing important product features. It could also be the finishing touch that brings a smile to your customer as they receive their new bedding by box from your shipping courier.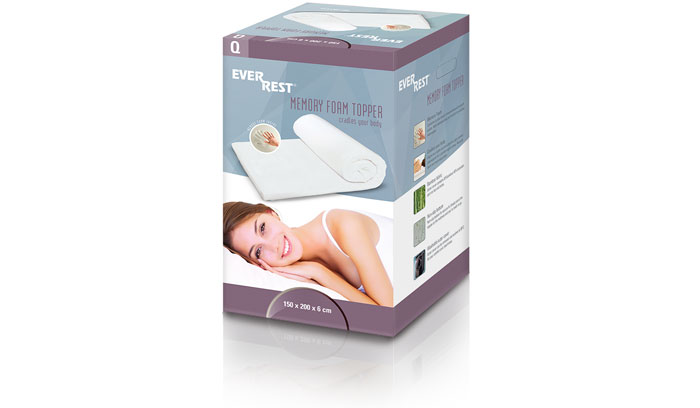 Compressed Product Packaging
Danican leverages technology that compresses and rolls memory foam mattresses and toppers so they can be individually shipped in smaller boxes. Boxes can be customized with your logo for that added professional touch. Once removed from the box, the bedding expands to full size in a matter of moments.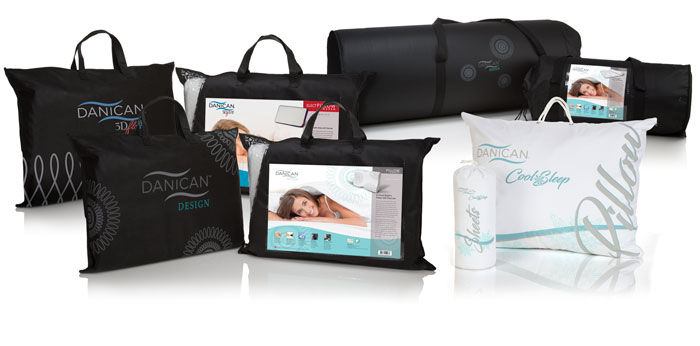 Soft Goods Packaging
Danican's pillow packaging is award winning. Our soft carry handle bag with product window and colorful information sleeve really moves product. These bags are also a nice way to keep soft products organized and sanitary. Ask your Danican representative about the variety of ways we help you establish and advertise your brand with packaging and displays.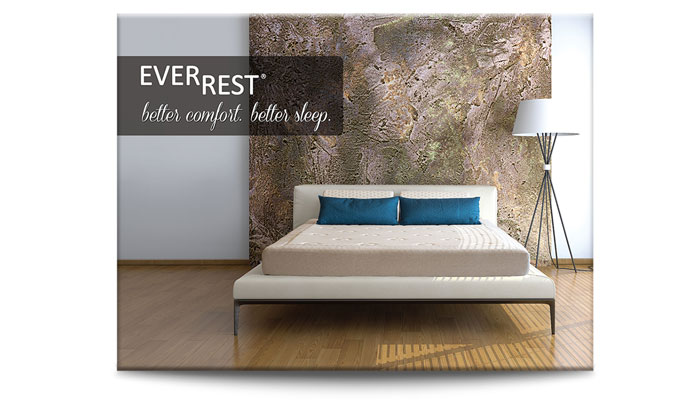 Display Signage – The Last Detail
Executing your new brand on the sales floor is key. An attractive finishing touch includes signage that navigates the shopper to your wonderful new product assortment in your store(s). We can help you create that appeal in a snap, further simplifying your experience with Danican. We are happy to provide creative artwork, using our vast library of displays we've previously designed to help you find the right fit.